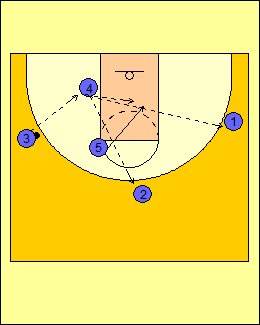 3) Gonzaga Zone Sets

#3 will look to hit #4 or #5.

When #4 gets the ball, #5 will dive to the opposite low block.

#4 has a couple options if he can't score. He can hit the diver #5 or skip the ball out to #2 on top or #1 on the back side wing.